Latest News
New WA White Suffolk record of $29,250
New WA White Suffolk record of $29,250
Kane Chatfield27 Aug 2020, 3 p.m FARM WEEKLYFollowing strong pre-sale enquiry, the impressive Ida Vale White Suffolk ram 19-4051 penned in lot 17 was brought forward to open the sale.
And it didn't...
---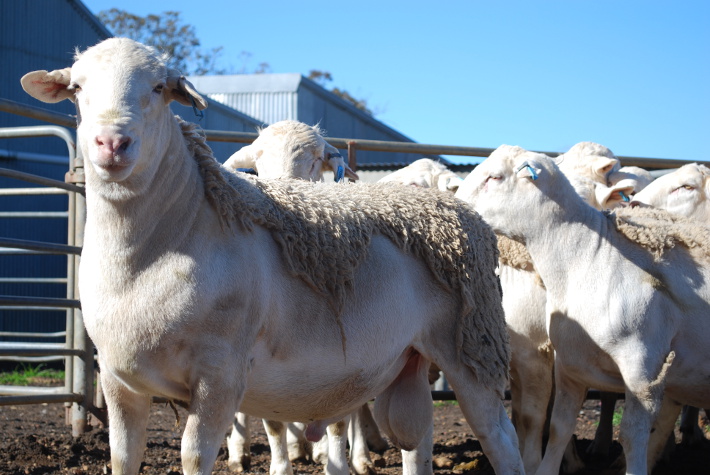 IDA VALE DORPER & WHITE DORPER STUDS
The Ida Vale Dorper and White Dorper stud foundations were established in 1996 and 1998 respectively by the late Bronte Gardner, a pioneer of the breed in Australia and the inaugural president and life member of the Dorper Sheep Society of Australia (DSSA). Current stud principals Tamesha Gardner and Andrew Greenup have continued with Bronte's objectives and have established themselves in the Australian Dorper industry and are maintaining the genetic direction of their stud to ensure they have commercially, productive sheep that meet producer and processor requirements. As well as being one of the best performing White Dorper/Dorper studs in Lambplan in Australia, Ida Vale continues to perform well at Woolarama,the main West Australian show.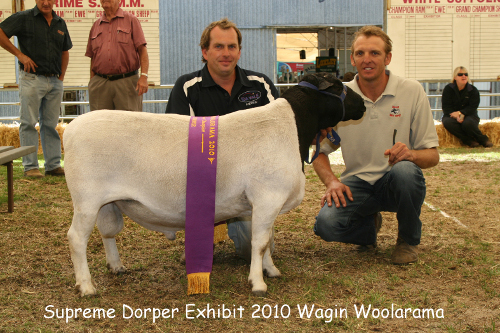 DORPER STUD (STUD No. 0004)
The Dorper flock began in 1996 with embryos selected from the SAABCO catalogue with genetics from various well known breeders from South Africa – Van de Merve, Dell, Cronje, Van Neikerk. To enhance these genetics we have imported 250 embryos directly from Ernest Connan in 1999. We have used rams from many Studs in Australia and also purchased rams that have no genetic linkages to the stud to ensure genetic diversity and to be able to maintain selection pressure. These include John Dell "Wildfire" 060197 genetics in 2006 (top priced Dorper ram in Dubbo 2006) and a ram from imported Mickey Phillips genetics in 2010.

WHITE DORPER STUD (STUD No.: 0003)
The White Dorper stud foundations began with the importation of 400 embryos from Dries Wiese and Hennie Jacobs in 1998 and 1999. In 2000 and 2001 Ida Vale imported 200 frozen embryos from Floors Brand, encompassing Peet Cilliers and Synman genetics. This provided the stud with an immense genetic base to commence breeding. We have infused fully imported genetics by purchasing rams with genetics from Jordaan, Collett, Coen de Beer, and Kasteel.

BREEDING OBJECTIVES
Both the Dorper and White Dorper studs are bred with a commercial focus, while maintaining breed standards. Tamesha and Andrew understand that the major profit drivers for a commercial Dorper enterprise is kg of lamb/hectare and this is driven by:
growth rates
carcase traits
reproductive rates
Hence these traits are used as selection criteria on the top ewes and rams in the stud with aid of Lambplan. The easycare attributes of the Dorper and White Dorper are constantly being improved at Ida Vale with a focus on:
ease of lambing
early shedding
soundness of feet (No animal has been hoofed trimmed at Ida Vale since 2005)